President's Post-Meeting Report
Arizona Urological Society
2017 Meeting Sept 17-20
Sheraton Grand Wild Horse Pass
Click here for photo gallery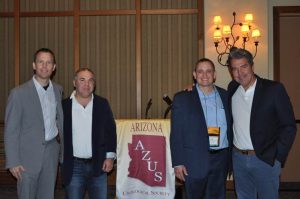 The 44th annual meeting of the Arizona Urological Society is now behind us and based on the evaluations, I am happy to report that our 50+ attendees gave the program high marks and good feedback.

The scores were excellent with 5.0 being the best. Meeting value (4.82), Quality of speakers (all between 4.5 to 5.0), and location at the Sheraton Grand Resort (4.62).

This was a weekend power-packed meeting featuring a total of 8.5 hours of CME as well as a good deal of discussion and active engagement by all attendees. Click here to see the program book.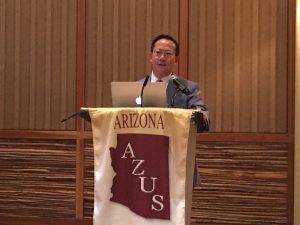 The meeting was attended by our community urologists and academic leaders including both Mayo and ASU with participation by Benjamin Lee, Erik Castle, Eric Zeidman, Mike Darson, Scott Swanson, John Hansen, Ali Boran, John Lin, the AZUS officers of course, and our fantastic Residents.

It was a pleasure to see a good deal of networking with our Industry friends and exhibitors – to whom we wish to acknowledge and thank for their support. There were 23 companies participating including a fully functioning daVinci Robot. Click here to see the list of exhibiting companies.


Friday evening the meeting kicked-off with a beautiful evening reception, supported in-part by the Phoenix Urologic Society – which we greatly appreciate.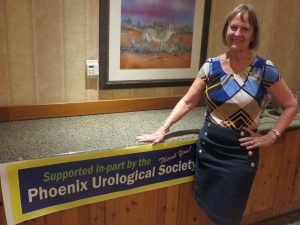 The CME portion began on Saturday morning with a urologic cancer session, featuring both of the keynote speakers and a panel discussion. Dr. Rene Sotelo from USC gave an excellent talk on complications of robotic surgery, with incredible videos that no one wants to experience firsthand. And Dr. Fernando Bianco from Miami reported on his cutting edge techniques and results of MRI-guided focal cryotherapy of prostate cancer. Dr. Parminder Singh, a GU oncologist from Mayo Clinic, discussed the exciting advances in immunotherapy in bladder cancer.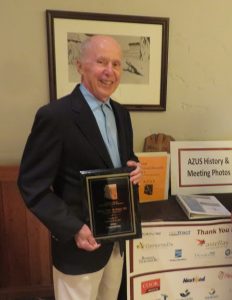 The highlight of the morning was the presentation of the 2017 Distinguished Member Award to Dr. Wilfred "Bud" Potter, one of the founding members of AZUS. He truly is a "Physician of Many Firsts", a pioneer of urology in Arizona. Please continue to congratulate him for his lifelong commitment to the AZUS!

The rest of Saturday morning focused on practice management and advocacy. A panel discussing regulatory challenges included insight from John O'Roarke (administrator from Urological Associates of Southern Arizona, Tucson), Eva Samtmann (past Washington State Urology Manager's President), and former AZUS President Michael Darson (Scottsdale). Both federal and state legislative updates as well as advocacy tips were provided.
 It was an honor to have AZ State Representative Heather Carter (district 15) at the conference for the third time—she was the sponsor for the Urology Telemedicine bill last year as well as the Bladder Health Month resolution. She has been a true friend of Urology and we look forward to working with her again during the next legislative session.


Some of the advocacy tips included simple techniques such as effective use of email by: 1) making it immediately clear your are constituent in the subject line of the email; 2)  giving your cell phone number;  3) inviting the legislator to grab a coffee together; or 4) better yet, inviting the legislator to see your practice and the issue first-hand.
After a full afternoon of free time, the evening CME included talks on genetic biomarkers by Dr. David Crawford and an excellent medical malpractice session on vaginal mesh litigation with Dr. Matt Karlovsky (East Valley) and Cal Raup, JD (Phoenix). It was my honor introducing and hearing from Navy Captain Dr. Steve Ferrara, born and raised in AZ, who is an interventional radiologist running for U.S. House, District 9. His short talk was both inspiring and motivational. We can never have too many doctors in congress! The evening concluded with a superb "Wine and Dine" dinner and a boat ride along the resort's river.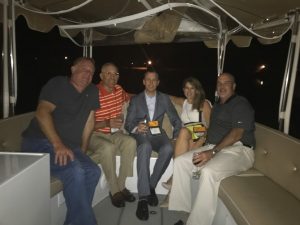 Sunday morning included two more talks from the keynote speakers: Dr. Sotelo presented robotic repair of GU fistulas, and Dr. Bianco gave an excellent review of some of the latest prostate cancer trials, including PIVOT and ProtecT.
Practice management talks were given by AZUS Members, including Al Borhan (Implementing Scribes into Your Practice), Michael Darson (Rezum Update), and John Lin (Pearls of Solo Practice). Dr. Sameer Keole, a radiation oncologist from Mayo Clinic, discussed IMRT Reimbursement and possible Advanced APM's urologist may use to meet CMS requirements.

Residents from the University of Arizona and Mayo Clinic presented their research, and the meeting concluded with a session of "Interesting, Bizarre, and Difficult Cases" presented by members of AZUS and residents.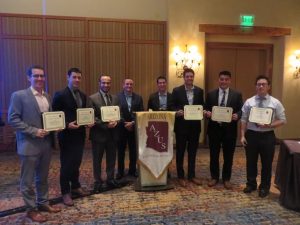 I wish to thank my fellow officers for all their hard work, which was distributed more this year than ever: Matt Gretzer, Past President; Tony Woodruff, President-elect; Mitzi Barmatz, Sec/Treas; Erik Castle, Program Chair—we had numerous phone conferences and an officer's retreat to plan this meeting, resulting in a great meeting.

As many of you know, there was a small one-time registration fee this year associated with the added costs of outside speakers, increased CME and a top resort, including amenities and excellent food and beverages. We appreciate the feedback and understanding of all members on this surcharge.

And last but certainly not least, I want to thank the entire DeSantis Management Group for organizing one of the best AZUS meetings ever. They truly are one of the best management companies I have ever worked with!

On behalf of all the officers, I thank all of you for your membership and continued support—we want to hear your thoughts and suggestions as we strive make AZUS a valuable asset to everyone!
Jason Jameson
President
Dear AZUS Members,
Although AZUS activities typically involve education, advocating for our patients and profession are equally important.  After discussion with the AZUS Officers, we would like to encourage support of Senator Heather Carter in her re-election bid for the Arizona State Senate.  The Arizona primary election is coming up soon on August 4th.
As a reminder, Senator Heather Carter introduced and successfully passed the 2018 Urology Telemedicine Bill.  She has attended the last 3 of 4 annual meetings of the Arizona Urological Society and has been a true friend of Urology.
She is in a very competitive primary race – one of the key races with the potential to affect healthcare in Arizona for the next 5 years.  If you  live in her district (LD15) and are a registered Republican, please consider voting for her.  If you are an independent, please go to Request.Maricopa.Vote and request a one-time early Ballot by July 27th or else you go in person to any Vote Center in Maricopa County when they are open July 8th-August 4th.   Also, please consider going to voteheathercarter.com and supporting her campaign even if you don't live in her district.  Any amount of donation will be helpful and is much appreciated!  And finally, please support her on Twitter, @HeatherCarterAZ, which is FREE!
Thanks so much for your consideration!
The AZUS joins the medical community in denouncing racism and brutality which adversely affects the health, welfare, and safety of people of color.
AZUS stands in solidarity against racism and violence and will continue to advocate for the health of all beings.
Dear AZUS Members,
The Arizona Commerce Authority has set-up a webinar via Zoom for healthcare providers and practices here in Arizona to help assist them with applying for the Paycheck Protection Program (PPP).  As you might be aware, the U.S. Senate approved another infusion of money into the Paycheck Protection Program at the Small Business Administration last night. The House is expected to approve the money on Thursday.
The webinar will be Thursday April 23rd from 2pm to 3pm Arizona time.
The log in information is below.
The Agenda is:
Federal, state, and local disaster recovery programs
Communicating with Banks and Building Owners
Getting Your Documents in Order
Emergency SBA Loans
Please click the link below to join the webinar:
https://azcommerce.zoom.us/j/99913049530
Or iPhone one-tap :
US: +13462487799,,99913049530#
Or Telephone:
Dial(for higher quality, dial a number based on your current location):
US:  (346) 248-7799
Webinar ID: 999 1304 9530
Our apologies for the short notice, but hopefully, this will help you and/or your practices.
Thank you.
AZUS
Click the link above to read our letter
Dear AZUS Members,
Over the past few years, we have arranged for a "Urology Day" down at the Arizona State Capitol, where urologists participate in the "Physician of the Day" program coordinated by the Arizona Medical Association (ArMA).
This is a great opportunity to educate our legislators on our profession and gain greater credibility with the elected officials, and it was this type of relationship with Senator Heather Carter that led to our success in passing Urology Telemedicine legislation in 2018.  See the link for further information
https://www.azmed.org/page/docoftheday/Doctor-of-the-Day-at-AZ-Capitol.htm
Please come join me and John Hansen, our current AZUS representative to ArMA.
Click here to let us know if you are interested.
Thanks so much for your consideration!
AZUS Distinguished Member for 2018 Awarded to Dr. Murray Feldstein
Dr. Murray Feldstein was chosen as the AZUS Distinguished Member Award for 2018! Dr. Feldstein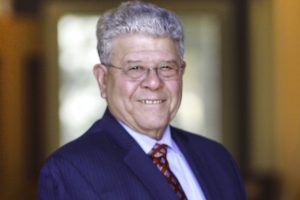 has been a member of the AZUS for decades and is a dedicated contributor to the AZUS and urology. He has provided the AZUS with the Goodfellow Historical Talk for many years at the annual meetings. Dr. Feldstein will receive the accolades during the AZUS Annual Meeting this year.
Dr. Murray Feldstein is a visiting fellow at the Goldwater Institute. The first graduate of the urology residency at the University of Arizona School of Medicine, he started his Urology practice in Flagstaff, Arizona in 1974 and practiced there actively until 2000. He then joined Mayo Clinic Arizona as a urologic consultant and engaged in clinical, educational, and research activities. Retiring in 2015 as an Assistant Professor of Urology, he remains on the emeritus staff.
Dr. Feldstein has participated in many professional and civic activities. He was twice elected to the Flagstaff City Council and was Vice-Mayor for two years. He was on the Board of Directors of the Flagstaff Medical Center for 8 years. He served in the medical corps of the United States Army, 82nd Infantry (Airborne), from 1968 through 1970.
Dr. Feldstein graduated magna cum laude as salutatorian from Ursinus College with a B.S. in 1963. He then received his M.D. from the University of Pennsylvania, School of Medicine in 1967 and his certification from the American Board of Urology in 1976.
AUA Names Jason J. Jameson, MD as 2018 Gallagher Health Policy Scholar
The American Urological Association (AUA) announced that Dr. Jason Jameson has been selected as the 2018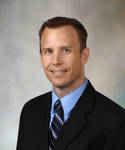 Gallagher Health Policy Scholar. This program is designed to train the next generation of urologists for leadership positions in health policy.
Gallagher scholars spend a full year engaged in critical seminars, conferences and meetings at the national level, receive mentoring from AUA physicians in senior roles and participate in a week-long health policy seminar for surgeons sponsored by the American College of Surgeons and held at Brandeis University. Scholars also engage in other educational activities that ensure their immersion in and understanding of health
policy issues of importance to urology. The award was created in honor of former AUA Executive Director G. James Gallagher.
"Dr. Jameson is a strong advocate for the specialty of urology at both the state and national levels," said AUA Public Policy Chair Dr. Chris Gonzalez. "We look forward to watching him grow his skills as part of this public policy program."
Dr. Jameson is an instructor in urology at the Mayo Clinic College of Medicine and Science in Phoenix, AZ and is a graduate of both Nebraska Wesleyan University in Lincoln, NE and the Carver College of Medicine at the University of Iowa in Iowa City. He completed his internship/residency in both general surgery and urology at the University of Utah in Salt Lake City. Dr. Jameson is a recognized leader in the field of health policy, with a clinical specialty centered on men's health and quality improvement.
In addition to his work with the AUA Legislative Affairs Committee, Dr. Jameson is an active member of the Arizona Medical Association, where he serves on the Board of Directors and as a Urology Delegate to the association's House of Representatives. He is currently serving as president of the Arizona Urological Society.
For more information about the Gallagher Health Policy Scholar Program, or to request a headshot of Dr. Jameson, please contact Wendy Isett at 410-689-3789 or .
President's Post-Meeting Report
Arizona Urological Society
2016 Meeting April 8-10
Scottsdale McCormick Ranch Resort
Click here for photo gallery
Dear Members and Colleagues,
Many thanks to all the members, guests and speakers who were able to attend the annual meeting this past weekend in Scottsdale.  Overall, the meeting feedback has been very positive and the participation was excellent.
Dr. Matt Gretzer, outgoing president, and program chair Dr. Erik Castle organized a fantastic slate of speakers for the scientific/academic program:
Dr. Tom Lue from UCSF gave State-of-the Art lectures on Priapism and Peyronie's Disease;

Dr. Mitch Humphreys from Mayo Clinic discussed the challenges of setting up an MRI fusion biopsy program and the initial results at his institution;

Residents from the University of Arizona (Alex Jule, Chris Brown) and Mayo Clinic (Austin Critchlow, Catherine Chen) presented Point/Counterpoint positions on stone disease and urethral trauma.
In the health policy segment, we were honored to have Arizona State Representative Heather Carter (District 15) and Chic Older, ArMA Excecutive Vice President with us to discuss the increasingly robust state level activity, the various legislative issues that affect Arizona urologists and the importance of our role as patient advocates. Issues discussed included the Medical Compact Bill (HB 2502), reimbursement for telemedicine (SB1363), physician shortage/scope of practice, and how we can be effective in the legislative process.
The take home message from this segment: Get involved because there are lots of new seats coming up for election this year and the outcome will likely have a huge impact on your practice.
Special note: Our sincere gratitude goes to Rep. Heather Carter who is clearly a friend of organized medicine and has been the key "go-to" person in the legislature looking out for our interests and that of our patients on many fronts.
The business meeting was well attended and included both regional reports and institutional updates. The report from the secretary-treasurer indicates we are in good financial health and have exceeded our membership goal of 75% of Arizona urologists.
Thanks to all members for helping us achieve that goal!
The meeting could not occur without the continued support of industry, and it was great to see many familiar faces at the booths.  Many of the companies have sponsored the meeting year after year.  A huge thanks to those attendees who had significant interactions with industry representatives.
As usual, the DeSantis Management Group arranged a great meeting–from the venue, to other industry-sponsored talks, great meals/social events, prize drawings—it really was an incredible event. They truly are the lifeblood of the organization.
Working together with Dr. Tony Woodruff (President-Elect), Dr. Mitzi Barmatz (Sec/Treas) and Dr. Erik Castle (Program Chair), we will continue to strive to improve the organization.  The DeSantis Management Group is already working on possible venues for next year, and I personally encourage you to contact me directly if you have any thoughts or suggestions.  My goal is to increase interaction with our members and utilize all the great talent and expertise found within our state!
Finally, I wish to invite all Arizona attendees coming to the Western Section Meeting in Kauai to a social reception and get together for ALL providers from Arizona, even non-members.  This will be a great opportunity to connect with colleagues and introduce them to our Society!  There will also be a short planning session for the officers and any interested members as we continue to plan next year's annual meeting.
A notice will be sent soon with the time and date.
Also check out our website for the meeting photo gallery and other news at www.azurological.org.
Any feedback, thoughts or ideas?  I look forward to hearing from you!
Sincerely,
Jason Jameson, MD
President, Arizona Urological Society