ARIZONA UROLOGICAL SOCIETY ANNUAL MEETING
2021 Annual Meeting Schedule -
revised 7-21-21
JULY 30 – AUG. 1, 2021 - EL CONQUISTADOR RESORT, TUCSON
---
Friday, July 30, 2021
2:00 PM - 5:00 PM - Turquoise Ballroom Foyer
Physician Registration & Exhibitor Registration / Setup
6:00 PM - 8:00 PM – Catalina Room
Meet & Greet Network Reception
---
Saturday, July 31, 2021
Meetings in Turquoise Ballroom 3 / Exhibits in Turquoise Ballroom 1 / 2
7:30 AM
Exhibit entry into Exhibit Room
8:00 AM – 9:00 AM
Networking Breakfast in Exhibits Room
9:00 AM – 9:30 AM
Mark Tyson, MD - BCG Unresponsive Bladder Cancer or Single Port Robotics.
9:30 AM – 10:00 AM
Ganesh Raj, MD, PhD, UT Southwestern Urology - Orgovyx Oral ADT
NON CME Program – (Provided by Myovant Sciences)
10:00 AM – 10:30 AM
Sunchin Kim, MD - Reconstructive Surgery & New Techniques.
10:30 AM – 11:15 AM
Networking Break – Visit Exhibits – Win Prizes
11:15 AM – 12:00 PM
Parminder Singh, MD - Updated AUA Guidelines on Metastatic Prostate Cancer.
12:00 PM – 1:00 PM
David Berz, MD, YONSA® - An Innovative and Different Abiraterone Acetate.
NON CME Program (Provided by Sun Oncology)
1:00 PM – 1:30 PM
Legislative Update:
Meghan McCabe, ArMA Representative

Randall Friese, MD, House Member, District 9 Representative

Jason Jameson, MD
1:30 PM – 2:00 PM
David Tzou, MD – Ultrasound Guided Percutaneous Nephrolithotomy.
2:30 PM – 4:00 PM
Pool Party – All invited
6:30 PM – 8:30 PM
Cowboy Margarita Night Reception – Dress in your Western Wear!!
---
Sunday, August 1, 2021
Meetings in Turquoise Ballroom 3 / Exhibits in Turquoise Ballroom 1 / 2
7:30 AM
Exhibit entry into Exhibit Room
8:00 AM – 9:45 AM
Networking Breakfast in Exhibit Room – Raffle for Prizes
9:45 AM – 10:30 AM
Interesting Cases
10:30 AM – 11:00 AM
State of the Art Presentation
11:00 AM – 11:30 AM
Peter Burrows, MD - Update on Erectile Dysfunction - Investigational Treatments including Shockwave / Gainswave.
11:30 AM – 12:15 AM
Business Meeting
12:15 PM – 1:15 PM
Resident Research Presentations Lunch Program
University of Arizona Resident Presentations
Grant Pollack, MD - Post-operative and Survival Outcomes After Cytoreductive Surgery in the Treatment of Metastatic Upper Tract Urothelial Carcinoma.

Jay Zeng, MD - Bilateral Renal Cell Carcinoma: Neoadjuvant Tyrosine Kinase Inhibitor helps preserve Renal function prior to Robotic Partial Nephrectomy.

Jonathan Seaman, MD - Total Autologous Fascia Lata Scarocolpopexy for Treatment of Pelvic Organ Prolapse: Experience in Thirty Patients.
Mayo Clinic Resident Presentations
Kaseem Faraj, MD - Naloxegol vs Alvimopan at the time of Cystectomy with Urinary Diversion: A Comparative Analysis.

Gopal Narang, MD - Development of a HoLEP Global Evaluation Using Expert Consensus and Delphi Methodology.

Kathleen Olson, MD - HoLEP in Patients on Active Surveillance.
---
USE THIS LINK AFTER THE MEETING IS OVER TO GET YOUR 6.25 CME CERTIFICATE
http://aus.cmecertificateonline.com
---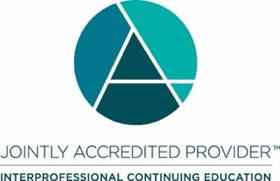 Accreditation Statement
In support of improving patient care, this activity has been planned and implemented by Amedco LLC and Arizona Urological Society.  Amedco LLC is jointly accredited by the Accreditation Council for Continuing Medical Education (ACCME), the Accreditation Council for Pharmacy Education (ACPE), and the American Nurses Credentialing Center (ANCC), to provide continuing education for the healthcare team.
Physicians (ACCME)
Amedco LLC designates this live activity for a maximum of 6.25 AMA PRA Category 1 CreditsTM. Physicians should claim only the credit commensurate with the extent of their participation in the activity.