2023 Meeting  August 4-6

HILTON EL CONQUISTADOR TUCSON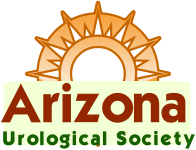 All Urology Professionals Welcome!
Join us at a family friendly resort, with great recreational facilities.
2023 Annual Meeting - August 4-6

Plan to join us at the picturesque El Conquistador Tucson, A Hilton Resort, located in the foothills of the magnificent Santa Catalina Mountains in Oro Valley, a desert community just north of Tucson.
---
 Meeting Schedule
Friday, August 4

Hotel Arrival, Meet & Greet Reception
Saturday, August 5

Network Breakfast, Meeting Sessions, Symposium Lunch, Free Afternoon
Cowboy Margarita Night Reception

Sunday, August 6

Network Breakfast, Meeting Sessions, Resident Presentations and Lunch, 1pm Departure
---

SPECIAL PRE-MEETING Simulation Workshop - Open to AZUS Members
12:00 PM - 4:00 PM, Friday, Aug. 4
Held at the University of AZ - Arizona Simulation Technology & Education Center
Located in the Health Sciences Innovation Building (HSIB) 7th Floor
1670 E. Drachman St. Tucson, Arizona 85721
For Information: https://astec.arizona.edu/urology-simulation-workshop

---
Hotel Reservations
Deadline for discounted rate is Wednesday, July 10, 2023
The special group rate is $129 S/D plus taxes
RESORT FEE INCLUDED.

- This rate includes special hotel amenities.
• Complimentary self-parking
• Fitness Center access
• Wireless Internet access in guestroom
• Two (2) complimentary bottles of water upon arrival
• 10% discount at the General Store Gift Shop
• One (1) hour use of putting green and driving range per room per day
• Discounted golf green fees based on availability
• Two (2) hours of bike usage per room per day for two (2) people
• Shuttle service to Oro Valley Recreation Center (800am-6:00pm daily)
El Conquistador Tucson, A Hilton Resort
10000 North Oracle Road
For help or questions, please contact Elicia, our reservations manager at 520-544-1155 or .
For phone reservations, please call 1-888-370-0980 or the hotel direct at 1-520-544-1155 and give the group code (AUS802). Our rate is $129.

Membership - Join Today & Come Free!

Membership available to Affiliates & Non-physician Providers, please encourage their participation, as well as a colleague who may not be a member.
Registered Attendees as of 7-24-23

| | | |
| --- | --- | --- |
| Jack Andrews | MD | Mayo Clinic Arizona |
| Paul Andrews | MD | Mayo Clinic Arizona |
| Mitzi June Barmatz | MD | Arizona Urology Specialsts |
| Kenneth Belkoff | MD | Arizona Urology Specialists |
| Iris Bernstein | MD | Urology Care, PC |
| Logan Briggs | MD | Mayo Clinic |
| Jenna Bumgardner | | Arizona Urology Specialists |
| Justin Campagna | MD | Mayo Clinic Arizona |
| Ashley Ceryance | | |
| Anthony Chavez | MD | Desert mountain Urology |
| Scott Cheney | MD | Mayo Clinic Arizona |
| Austin Chien | MD | University of Arizona College of Medicine |
| Juan Chipollini | MD | University of Arizona |
| Mouneeb Choudry | MD | Mayo Clinic |
| Amy Colvin | | Banner Urology |
| Lacey Elizabeth Culpepper | MS3 | Univ of AZ |
| Susana Martinez Diaz | MD | |
| Curtis Dunshee | MD | Arizona Urologic Specialists |
| Adri Durant | | Mayo Clinic |
| John Fitzgerald | MD | University of Arizona |
| Joel Funk | MD | University of Arizona-College of Medicine |
| Kyle Garcia | MD | University of Arizona |
| Felicia Goraj | | Banner Urology |
| Matthew  Gretzer | MD | UA/Banner |
| Alfredo Guevara | MD | Santa Cruz Urology |
| Daniel Heidenberg | | Mayo Clinic Arizona |
| Mitchell Humphreys | MD | Mayo Clinic |
| Andrew J. Hung | MD | Cedars Sinai |
| Von Marie Torres Irizarry | | Universidad Autónoma de Guadalajara |
| Rust Jacob | MD | |
| Jason Jameson | MD | |
| John G Hansen, Jr | MD, FACS | Sun Valley Urology |
| Aqsa Khan | MD | Mayo Clinic |
| Sunchin Kin | MD | University of Arizona |
| Benjamin R. Lee | MD, MBA | Univ of AZ |
| John Lin | MD | |
| Aye Lwin | MD | |
| David Mauler | MD | |
| Lipika Roy McCauley | MD | Valley Urologic Associates |
| Kyle McCormick | MD | University of Arizona |
| Jonathan Seaman, MD | MD | University of Arizona |
| Christian Morrill | MD | University of Arizona |
| Roger Nellans | MD | |
| Mimi Nguyen | MD | Mayo Clinic |
| Adam Ostergar | MD | |
| Nate Oswald | MD | Mayo Clinic |
| Rita Palanjian | MD | Univ of AZ |
| Robert Parker | MD | Univ of AZ |
| Nicolette Payne | MD | Mayo Clinic AZ |
| Stephanie Roberts | | Banner |
| sheldon roberts | MD | Northwest urology |
| Charis Royal | MS3 | Univ of AZ |
| Daniel Salevitz | MD | |
| Amish Shah | MD | House of Rep |
| Amanda Sheinson | | ArMA |
| Steven L Sholem | MD | |
| Przemyslaw Twardowski. | MD | AstraZeneca (Speaker) |
| Christian Twiss | MD | University of Arizona |
| Mark Tyson | MD | Mayo Clinic |
| David T. Tzou | MD | University of Arizona |
| Ashley Vaughan | MD | Mayo Clinic Urology |
| Christopher Warren | MD | Mayo Clinic |
| Jaime Weisheit | | Banner Health |
| Karen Wheeler | MD | Arizona Urology Specialists |
| David Wilkinson | MD | Teleflex (Speaker) |
| Samantha Windatt | | Southwest Urologic Specialists |
| Christopher Wolter | MD | Mayo Clinic |
| J Paul Yurkanin | MD | Arizona Minimally Invasive Urologic Surgery |